Coworking space & offices
Find your perfect working style in an inspiring work environment enhanced by utmost flexibility, bolstered by support services, and activated through engaging and fun events and activities.
Premium locations across the Baltics
All Workland centres are easily accessible and very well located, either in the city centre, old town or in a business district in Tallinn, Riga, Vilnius and Kaunas.
Scaleable space & flexible rental period
The most flexible office solutions that support your business developments. It's effortless to up or downsize should your needs change.
Community & networking
Work within a diverse group of like-minded people. You never know which conversation by the water cooler strikes up some fresh ideas!
Our Network
Flexible Office Spaces
A variety of serviced offices and coworking centres across the Baltics. Whether you're a solopreneur looking for quiet desk space with a supportive community to engage with or a larger established company looking for space for the team(s), we have suitable solutions. Select your city to browse locations.
What our members say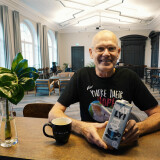 "I like high-quality premises and service here. Besides that, the most important thing is data security. Workland would pass the physical and data security needs of my industry."
Nigel Goodman
Gaea OÜ, Tallinn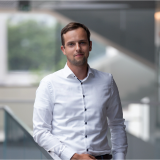 "For experienced businesses to be able to grow successfully and share knowledge with start-up innovators, spaces that ensure the highest standards, both in terms of quality and flexibility, are needed. One such place is Workland, where start-ups have the opportunity to become part of an international network and gain invaluable experience not only in Lithuania but also abroad."
"Currently, we have implemented three projects with Workland: two in Vilnius and one in Kaunas. It is a pleasure to work with such professional partners who value quality and place extremely high demands on the entire process and the materials used in the centre.
Based on the successful cooperation experience, we recommend Workland as a reliable and professional partner."
Vilma Bružienė
CEO at Ergolain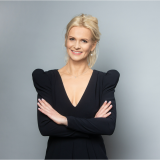 "I reviewed the specifics of my organisation and decided to look for a flexible workspace where I could rent offices or enquire an additional desk in the coworking space if needed. Workland offered a great solution for this. When I came here, I no longer had an argument to say no."
Živile Glaveckaitė
Founder and CEO of bzn start, Vilnius
Blog
News & Insights
We've picked the minds of members, partners and business professionals to share the stories, trends, opinions and tips to move your business forward.
Drop us a message
Feel welcome to ask our team anything.
You'll hear from us within 1-2 business days.